Even though the rest of your home has been decorated and accessorized, it's essential that you don't neglect your bedroom! There are plenty of options to make sure your bedroom isn't left looking bland and boring. Customize it with neat and innovative items for a personalized experience.
Without further ado, let's get to it.
21 Cool Things You Add to Your Bedroom
Here are our choices for cool bedroom items. Once you go through this list, leave us a comment to let us know what you think too!
1. String light
Window Curtain
With eight modes from which to choose, you'll have no shortage of options for a stunning light display. Pick from warm white or multicolor options to best match your room and its style. The remote control makes it easy to operate and control. The curtain light has ten vertical strands. Make your room warm and inviting with the addition of these lights!
Click here to see more on Amazon.
2.
Photo Clip String Lights
What better way to add a personal touch to your bedroom decor than with photos clipped to string lights? The warm glow of the LED photo clip lights illuminates the room and spotlights the images. The string of lights measures 7.2 feet and has 20 clips on it. This is a fun take on ordinary picture frames!
Click here to see more on Amazon.
3.
Mason Jar Wall Decor with LED Lights and Flowers
Add in some rustic flair to your bedroom with these mason jar wall decor pieces. Each jar is filled with small warm white LED lights and a bouquet. Choose from a few different wood finishes if you'd like. Lights can be put on a 6-hour timer so that you can sleep for 18 hours, and then they turn back on. Easily change out the artificial flowers if you want to vary the look from time to time.
Click here to see more on Amazon.
4.
Makeup Mirror Vanity Mirror with Lights
An excellent vanity makeup mirror with lights is the key to applying your makeup flawlessly. With three different lighting options, you can apply your makeup correctly in correlation to various lighting situations. It features a tri-fold design for easy storage and a 90-degree swivel to meet all your angle needs.
The various panels have different magnification levels: 1x, 2x, and 3x. The wide-angle from the tri-fold helps you never to miss a spot!
Click here to see more on Amazon.
5. Flickering Flame Solar Lantern
Have you been searching for that perfect item to add some ambiance to your room? Try out these flickering flame solar lanterns. The high-quality metal is durable and rustproof with a beautiful vintage look to it. Customers who have bought and used this product say it adds in a gorgeous, warm glow to their space.
Click here to see more on Amazon.
6. Cell Phone and Tablet Holder
Easily enjoy your device hands-free and lounging on your bed with this nifty mount! The gooseneck holder can be used for mounting both tablets and cellphones. Rest it around your neck or place it directly on your bed or dresser as a stand. Adjust its angle as needed for optimal use.
Its ergonomic design ensures that the device is kept at the proper distance away from your eyes as well as helping to avoid glare and neck strain when using it.
Click here to see more on Amazon.
7. Bedside Shelf for Bed
Have you found yourself wishing for a perfectly reachable bedside shelf? This gadget will fulfill those wishes and meet your needs. Its 15-inch length and 9-inch width give you the perfect amount of room for storing your bedside essentials.
The shelf features a spill-proof cupholder and a cable insert space for your phone or laptop. Pile on some books and other gadgets, too. It can hold up to 50 pounds. Set up is easy: hook the tray onto your bedside and screw in the latches until it attaches snugly.
Click here to see more on Amazon.
8. Portable Video DLP Pocket/Mini Projector
Movie night with an adjustable screen size! Adjust the image size by pulling the projector further back: ranges from 30 inches to 100 inches. Its pocket size makes it extremely portable and easy to operate. Easily stream an entire movie on one charge (no electricity necessary).
Connect the projector to a plethora of devices like your phone, laptop, tv, etc. Its advanced technology offers a 70 percent brighter image and a 50 percent sharper image. The projector comes with a 360-degree rotation tripod. Ready to use out of the box.
Click here to see more on Amazon.
9. LightMe Colorful Ocean Wave Projector
Relax under the ocean, waves, and sounds. This ocean wave projector casts flowing light onto the ceiling and has a mini speaker that plays soothing sounds. There are four different soothing sounds and seven different projection modes. It features a touch sensor as well as a remote control for easy handling. Its timer function can let the device play for 1, 2, or 4 hours; or let it play continuously.
Click here to see more on Amazon.
10. 3D Illusion Death Star Night Light
If you're a Star Wars fan, we have the perfect bedroom addition for you. This 3D illusion Death Star nightlight has seven color options: red, green, blue, yellow, cyan, pink, and white. The controls of this nightlight are straightforward. Click the power button for on, click again to turn it off, then clicking it again will turn it on in a different color. Continue the process until you reach the color you desire!
Use it as a nightlight or just as an extra piece of decor in your bedroom. The bright LED lights are long-lasting and provide a great show of light.
Click here to see more on Amazon.
11. Homestar Home Planetarium
Bring the wonder of outer space into your bedroom with this incredible home planetarium star projector. This device projects 60,000 stars with a unique optional shooting star function, too. You can set a timer for 15 minutes, 30 minutes, or 1 hour and select if you want the device to rotate to simulate the moving hemisphere.
There are over 30 additional projection discs available to change up what you're seeing. Uniquely enjoy the night sky with this star projector.
Click here to see more on Amazon.
12. Bluetooth Speaker with Waterproof Case
Compact design, but big sound. This wireless Bluetooth speaker provides excellent portability and great sound quality. It's compatible with all Bluetooth devices, making connection a simple process. The speaker will automatically shut down when Bluetooth has been deactivated for 10 minutes. This feature allows the speaker to conserve its battery life.
The battery life lasts a long time and also only takes a few hours to charge back up fully. This battery life will give you one less thing to worry about!
Click here to see more on Amazon.
13. Bedside Lamp with Bluetooth Speaker
A Bluetooth speaker that fits the mood. This speaker features four different white lamp levels of brightness, a red light for sleeping assistance, dynamic mood light, and a color scheme lock. To lock one color, tap on the metal ring on the color featured during the mood light.
The sensitive touch control allows you to enjoy an array of colors and moods. Bluetooth connection to the speaker is fast and easy. It has a timer option where you can pick from 10, 20, 30, 60, 90, or 120 minutes.
Click here to see more on Amazon.
14. Multiple USB Charging Station
This organizer has it all! Charge multiple devices at once with one of these 5 USB charging ports. Keep all your devices in order when they're charging with the provided organizational slots. It has a mushroom top nightlight that gives off a soft LED glow.
The mushroom top shape adds a charming aesthetic to the organizer! The LED light provides sufficient light to your desk, too.
Click here to see more on Amazon.
15. Lava Glitter Lamp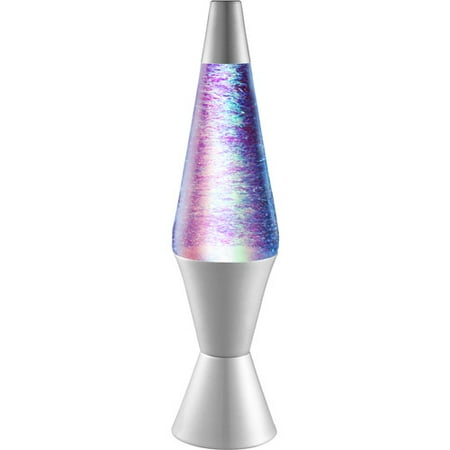 A stardust glitter lamp adds whimsy to your room. The glitter oozes and flows in the clear liquid. The bulb in the base illuminates the lamp, adding even more dimension to the glitter. The lamp stands at 14.5 inches tall and contains 20 ounces of flowing liquid.
You'll be captivated by the way the contents of this lamp move! Use it as a cool nightlight or even for enjoyment during the day. There's no wrong time to enjoy its features!
Click here to see more on Walmart.
16. Ultrasonic Aromatherapy Diffuser
Calming aromas will fill your bedroom's air when you use an aromatherapy diffuser like this one. It features relaxing music and sounds, color-changing light, and up to 10 hours of continuous runtime. For easy use, fill the reservoir with water up to the max fill line then add in 5 to 7 drops of essential oil to the water.
The ceramic and wood design of the diffuser is elegant and will increase the aesthetic of any bedroom. The diffuser has five different peaceful color light options. The combination of color, sounds, and aroma will leave you wondering why you didn't get one of these earlier!
Click here to see more on Amazon.
17. White Noise Machine with Baby Night Light
Sound machines are a great way to improve sleep and provide a peaceful atmosphere. The machine has seven different white noises, seven different fan sounds, and ten different soothing nature sounds. The rim around the top of the machine gives off a warm glow. It's also an excellent option for when you need to drown out extra noises (traffic outside, snoring, etc.).
It has various volume levels and an optional timer. Enhance your life and your sleep with one of these sound machines.
Click here to see more on Amazon.
18. Indoor Relaxation Fountain
Isn't there something so soothing about the sound of falling water? This small indoor relaxation fountain adds serenity to any room. The 3-tiered waterfall produces gentle sounds and brings a little of the outdoors inside. It has an automatic pump that you can quickly turn on and off with a simple switch. The pump keeps the water flowing and prevents any fungal buildup.
The colors of the fountain and the natural stones enhance the appeal of the fountain. Relax with the sound of nature right in your room.
Click here to see more on Amazon.
19.
Moon Lamp
Bring the moon to your room. This realistic illuminated 3D model of the moonlight is quite an eye-catching piece. The lamp has 16 different colors that can flash, fade, or remain solid. To change colors, all you have to do is touch a section of the moon! You can use the remote control to change colors and adjust the brightness.
On one charge, you can get 6-12 hours of light. To fully charge the lamp, use the USB charger for about 2 hours. With four different sizes from which you can choose, you'll always enjoy a light show. This moon lamp is such a unique addition to a bedroom.
Click here to see more on Amazon.
20. Portable Eraser Board & Personal Fridge
The addition of a personal fridge to your bedroom may be the perfect touch. Now there's no need to wander too far from your room when you can keep your favorite refrigerated snacks and drinks right in your room! The Chefman mini-fridge cools and heats a 4-liter capacity or chill six 12 ounce cans. The eraser board front of the refrigerator allows writing reminders and other notes.
A simple flip of a switch changes it from cooling to warming, depending on its contents. It features a carrying handle for the times when you need to take it on the go.
Click here to see more on Amazon.
21.
Himalayan Glow Natural Himalayan Salt Lamp
Himalayan rock salt lamps provide a warm amber glow to the room, promoting an environment of peace. Each lamp is hand-carved, giving them unique shapes. Use it as a nightlight or for a pleasant glow during any part of the day.
The lamp comes with a 15-watt bulb, 6-foot electric cord, and dimmable switch for adjustable lighting.
Click here to see more on Amazon.
To Wrap Things Up
Aside from these cool bedroom accessories, you may be wondering what else you should have in your bedroom; these are 11 Must-Have Items. Your bedroom is a place where you want to experience relaxation and rest. Here's How To Create A Peaceful Bedroom Using Simple Home Decor Tricks.
Read more:
How to Make the Most of a Small Bedroom [5 Actionable Ideas]